Team
ELYSE PERRY - WINEMAKER (Lodi)
I first met Elyse in 2008 when we were both winery interns; Freeman Winery for me and August West for Elyse. A few years later, after she decided to move to the Lodi region, Elyse began to clue me into the wonderful things happening there and opened up the opportunity for us to purchase some wonderful fruit farmed by Markus Bokisch. We have been sourcing fruit since 2014 and beginning in 2016, we started to make the wines on site at Bokisch Winery. Each year, Elyse has taken on more and more of the responsibility for making these wines and it's time to identify her as the Winemaker for our Grenache Blanc, Picpoul and Zinfandel programs. Her skills have resulted in international recognition as well as helping Bokisch obtain Winery of the Year status in 2019. She and husband Jeff have become valued friends to us and we're lucky to have her help.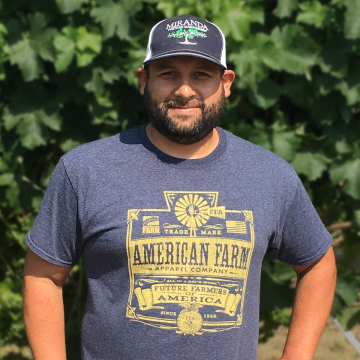 LUIS MIRANDA - VINEYARD MANAGER & CONSULTANT
We first met Luis several years ago when he was working for his Uncle's vineyard management company. We were immediately impressed with his knowledge, industriousness and good manner. A few years later when he began his own company, MIRANDA VINEYARD MANAGEMENT, we were eager to go with him. Committed to organic farming practices, Luis has sourced numerous vineyard sources for Cellars 33 and now farms Chardonnay, Pinot Noir and Old Vine Zinfandel for us in Sonoma County. He's a rising star and a good friend. You'll be hearing a lot about this young man in the future as he continues to grow his already dynamic and successful business.
TASTING ROOM MANAGER - TBA